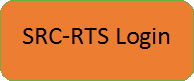 This link provides access to the SRC-RTS Login page. From this page approved Users may login to access the Record Tracking System and see their agency records collections. This link is also used to add new boxes to the system and request records from the collection stored at the State Record Center.
SRC Software Resources
The SRC User Guide is available to DOWNLOAD. This User Guide is also available from the Login page and should be able to answer most questions from how to input new boxes to how to view the boxes that are in the collection. Please contact your Agency Records Officer to obtain approval.
To contact the State Records Center send an email to: SOS.RecordsCenter@nebraska.gov